Bank Consolidation: CAC okays new names for mega banks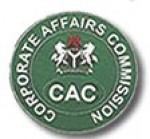 In compliance with the guidelines of the Central Bank of Nigeria's consolidation, the Corporate Affairs Commission has approved and assigned new registration numbers and names to some of the 25 mega banks that scaled the N25billion recapitalisation exercise.
The CBN, in its consolidation guidelines, had asked successor banks arising from mergers and acquisitions, to register them with CAC. The CBN had on January 2, 2006, cleared 25 mega banks to operate in the country having met the December 31, 2005 deadline for consolidation either individually or through mergers or acquisition.
Details of the findings at the CAC showed that the commission on December 21, approved new registration numbers for PlatinumHabib Bank Plc, First Inland Bank Plc and Skye Bank Plc.
The CAC also approved a new registration number (RC) 125478 for PlatinumHabib Bank, which is a fusion of Platinum Bank and Habib Bank, while the First Inland Bank, comprising First Atlantic Bank, Inland Bank, NUB International Bank and IMB, is to operate with registration number 112876.
The Skye Bank, which arose from the merger of Prudent Bank, Cooperative Bank, EIB International Bank, Bond Bank and Reliance Bank, was assigned registration number of 142191.
Besides, the CAC on January 5, approved the registration of Sterling Bank Plc (RC 2392), while on January 18 and 20, 2006 registered Spring Bank Plc (RC 143186) and IBTC Chartered Bank Plc (RC 125352), respectively.
The commission also confirmed that the merger of United Bank for Africa Plc and Standard Trust Bank is still being processed.
The CBN had required the banks to provide certificate of incorporation of the successor bank and that the banks should submit Certified True Copy of CAC Form 2.5- return of allotment.
The banks were also required to provide particulars of directors, location of principal place of business and evidence of de-registration of the relinquent banks by the CAC.