Sony Ericsson Z520a launched by Cingular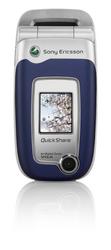 Cingular Wireless today launched the Sony Ericsson Z520a, an update to the previously carried Z500. Like its predocessor, the Z520a is a flip phone which is rare for Sony Ericsson.
Features of the Z520a include:
* Quad-band GSM
* Bluetooth
* 128 × 160 pixel display with 65K colors
* VGA camera
* Speakerphone
* 16MB memory
Besides the new tech specs, the Z520a is lighter and smaller than the Z500 which was knocked for its size. Cingular is selling the handset for $69.99 with a new service contract.