Telecom firms crash international call tariffs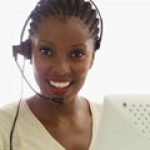 Multi Links Telecommunications Limited at the weekend announced a major tariff cut for international calls from its network.
Henceforth, calls to the United States of America, United Kingdom and Canada will attract N12 per minute instead of the previous rates of N34. Calls to India and far East will now be N25 instead of the previous rates of N50 per minute.
Announcing this in Lagos, at the weekend, Executive Director of the company, Chief Ezekiel Fatoye said that its decision to cut tariffs stemmed from the reality of the SAT-3 undersea cable network which had reduced transmission cost for most private telecommunications operators (PTO) significantly.
Multi Links is the second PTO to reduce international call rates in recent past. Starcomms Limited had announced a partial reduction of tariffs especially in its Ramadan promotion to enable its Moslem subscribers and others reach their families and friends in India and other far East countries.
Apart from the attractive international call rates, Multi Links Telecom has also introduced other incentives to its subscribers. In its quest to offer the very best in tariffs and services to its subscribers Multi Links already offers some of the lowest local and national tariffs in existence for its fixed line, hand held and Internet subscribers. Now Multi Links wants to extend the attractive tariffs for some of the most important international destinations. As per statistics, four of the countries that are mostly called from Lagos are U.S., UK, Canada and India.
These tariffs will make Multi Links by far the most cost effective option in terms of calling these countries from Lagos. For UK, this facility will for now be available only for calls made to land lines. However, there are no such restrictions for calls made to other countries.
Fatoye explained: "U.S., Canada, UK and India are major trade partners for Nigeria. It stands to reason that much of international calling from Nigeria businesses happen to these countries. Our step will ensure more bang for the buck for the people who are regular callers. Businesses will be benefited as their costs for communication will be rationalised and individuals – locals, expatriates as well as business and pleasure travelers will now be able to stay in touch with their near and dear ones at a much lesser cost."
He further added: "Lowering cost does not mean that there will be any compromise in service. Our service has been of the highest quality and will remain so regardless of lower tariffs. This tariff reduction justifies our fast increasing customer base that allows us to look at business of volumes. Our customers will be able to call these countries at the specified rates without any lowering of service standards."
"Therefore, a person calling the U.S. from lets say a GSM connection would have to pay N39 a minute for access to the calling card apart from the minimum specified international rate. From a PTO it would be slightly cheaper. It would cost a customer N6.50 per minute for access to a calling card operator apart from the international tariff cost.
Now the subscribers can look forward to added benefits frequently.